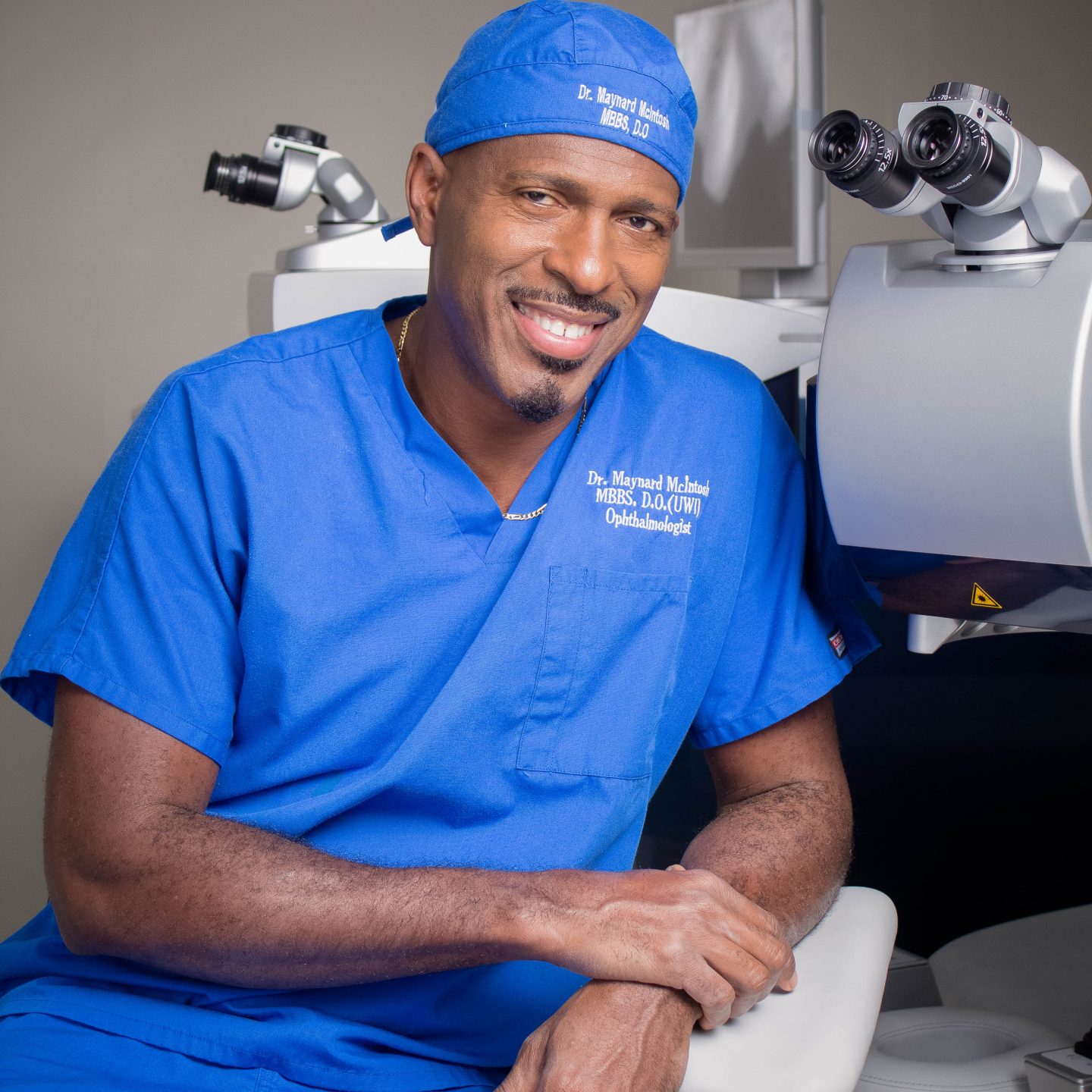 In the vision care industry, the emphasis is on fashion eyewear, frame styling, advanced technology lenses etc. Vision has become a tradable commodity, with the option of upgrading the "look" approximately every two years. Insurance companies pay millions per year in support of the trend, but not much attention is being paid to the serious problem of irreversible and preventable vision loss.
When I conceptualized Ophthalmic Suites (rather the Lord revealed it to me), the terminology was deliberate in excluding the term "optical". While we do offer spectacles, the mandate of bringing affordable, technologically advanced eye care to the Jamaican public is meant to be carried out not only with the façade of spectacle frames but addressing the main issue – the health of the vision system.
Vision is precious and irreplaceable. "Do you know of anywhere one can buy a new eye? Vision is not only a sense, it's a gift we take for granted until it is   threatened or lost altogether. Too often patients are unaware of restrictions in their field of vision or the loss of vision in one eye until they are asked to read from each eye separately during an eye exam.
The cost of surgical procedures often raises questions of affordability. Let's put this in context, $250,000 can't get you a cheap car but can deliver functional vision to a patient undergoing unilateral cataract surgery. The cost of supplies and instruments used in most surgical procedures are unavoidably tied to the US$ as these items must be imported. Let's talk plainly; Do you think JM$1M is too high a cost to restore vision to a diabetic suffering from retinopathy? What's the cost for a lifetime of assisted care or the price of the self-esteem gained from the independence that useful vision brings? Being able to see the smile on your loved ones faces or the sun rise or the food on your plate, is priceless.
Ophthalmology is a ministry that I have been called to by the Lord. I do many procedures at or below cost, sometimes free of cost so someone can be blessed, which blesses me in return. The promotion at hireamaid.ca, of two-for-one specials and free eye tests does not advance eye health care in Jamaica. The old adage is true "nutten free nuh good." I ask the public to consider a new perspective on their vision. The cost of eye care is justifiable. I stand challenged; If anyone can find me an eyeball that effectively communicates with the brain for even a US$ 1Billion, I will do free surgeries for life!!
By Dr. Maynard McIntosh
Phaco-refractive & Lasik Surgeon