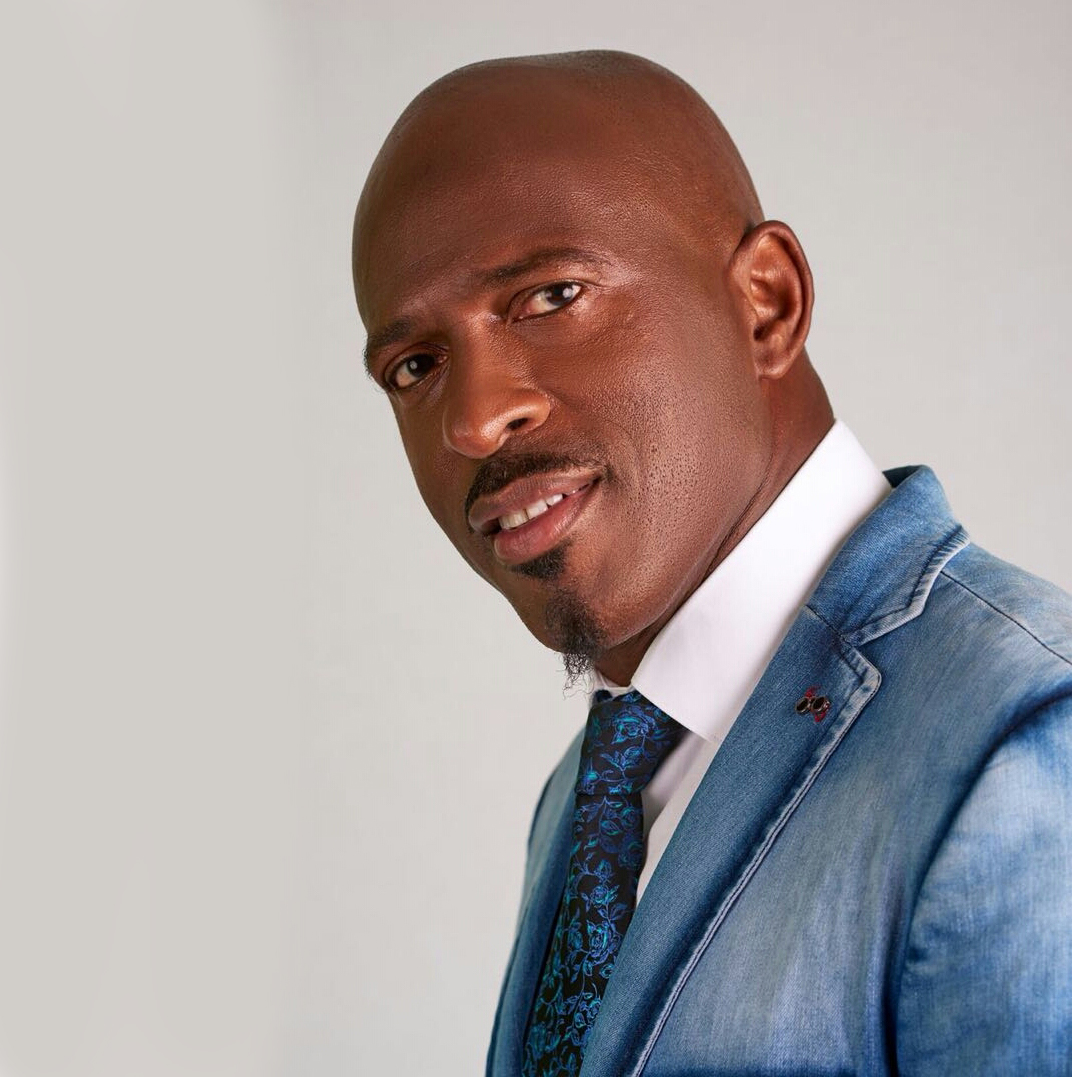 Dr. Maynard McIntosh MBBS., D.O. (UWI)
Dr. Maynard D. McIntosh MBBS; DO (UWI)
Resident Ophthalmologist St. Joseph's Hospital Kingston, Jamaica
Director / Ophthalmologist: Eyelite Optical Jamaica; Ophthalmic Suites
National Classifier (Blind Sports) for Jamaica Paralympic Association
Member OSWI; OSJ; AAO; MAJ
Dr. McIntosh is a graduate of the University of the West Indies who has garnered his range of surgical skills through collaborative surgical programs conducted by Faculty from Europe, the UK, the United States, Dominican Republic, and South Africa. His unique approach to learning and education saw him being a pioneer locally in small incision Phaco Cataract Surgery, Minimally invasive Glaucoma procedures, and several modalities of non-surgical management of diabetic retinopathy.
Dr. McIntosh was instrumental in the resuscitation of the Opthalmological Society of Jamaica on which he served as Secretary for four years during which he participated in the planning and delivery of public and professional education programs. Through his Company Eyelite Optical Dr. McIntosh has for over six years, conducted island-wide vision screening in schools and institutions, providing free and sponsored eyewear as well as surgical care to many children and adults.
On the field he continues to display versatility and discipline, with over fifteen years of national representation as a masters athletes, specializing in the 100m and 200m sprints, for which he has garnered the prestigious Penn Relays Winnner's plaque in 2013, and many medals at indoor and outdoor international meets. He still remains a world ranked masters athlete and physical training enthusiast.
Major interests: Anterior segment; Cataract [PHACO (refractive) Surgery], PK; LASIK; and Glaucoma
Publications: Glaucoma, Basic and Clinical Aspects
Strategies for Neuroprotection in Glaucoma
Symposiums and presentations at OSJ and OSWI
Philanthropic involvement: Jamaica Outreach Project Volunteer; Lion's Club of Clarendon
National Classifier (Jamaica)/:: International Blind Sports Association (IBSA)
Co-curricular interests: Elite Masters track athlete and physical trainer; Landscape design; Interior Decorating; Gourmet cooking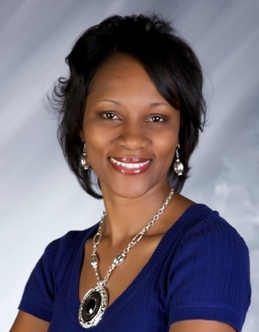 Dr. Romea Mitchell, O.D.
Dr. Romea Mitchell is a Registered Optometrist on the Island of Jamaica. She received her Bachelors of Science Degree in Biological Sciences (Pre-Med) from Florida International University, Miami, Florida in 1999 and her Doctor of Optometry Degree from the New England College of Optometry, Boston, Massachusetts, graduating as a member of the Beta Sigma Kappa Honor Society, on June 4, 2006.
After establishing her Optometric practice in Houston, Texas for 8 years, Dr. Mitchell relocated to Las Vegas, Nevada where she practiced for approximately 1 year then returned home to Jamaica where she now resides and continue to provide compassionate, quality eye care and eye wear at Ophthalmic Suites and other locations across the island. Dr. Mitchell's compassion and belief in patient education in addition to her bilingual skills (English / Spanish) have allowed her to positively impact the lives of her patients in the USA as well as in Jamaica.
Dr. Mitchell enjoys travelling, church related activities, and spending time with her family and friends.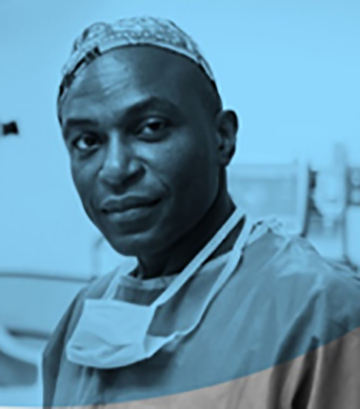 Dr.

Sherwin

Benskin
Consultant Vitreo-retinal Surgeon Queen Elizabeth Hospital
He completed his internship at the Queen Elizabeth Hospital. His ophthalmic career started at the ophthalmology department at the Queen Elizabeth Hospital 1998-2000. He travelled to the UK in 2000 to complete studies in ophthalmology, Royal Victoria infirmary-Newcastle Upon Tyne, Sandwell General Hospital-Birmingham, Northampton General Hospital-Northampton, Leicester Royal Infirmary, Wirral University Teaching Hospital. He completed his Vitreo-retinal Fellowships at University Hospital Leicester and Wirral University Teaching Hospital in the UK. He returned to Barbados in 2007 and started the Vitreo-retinal service at the Queen Elizabeth Hospital. This caters to the public of Barbados and also numerous patients from the Caribbean and is the only such service in the Eastern Caribbean. He has written several publications in Ophthalmic Journals as well as Poster Presentations and oral presentations at International Ophthalmic meetings. He is a member of the Ophthalmological Society of the West Indies, the American Academy of Ophthalmology and the Pan American Association of Ophthalmology.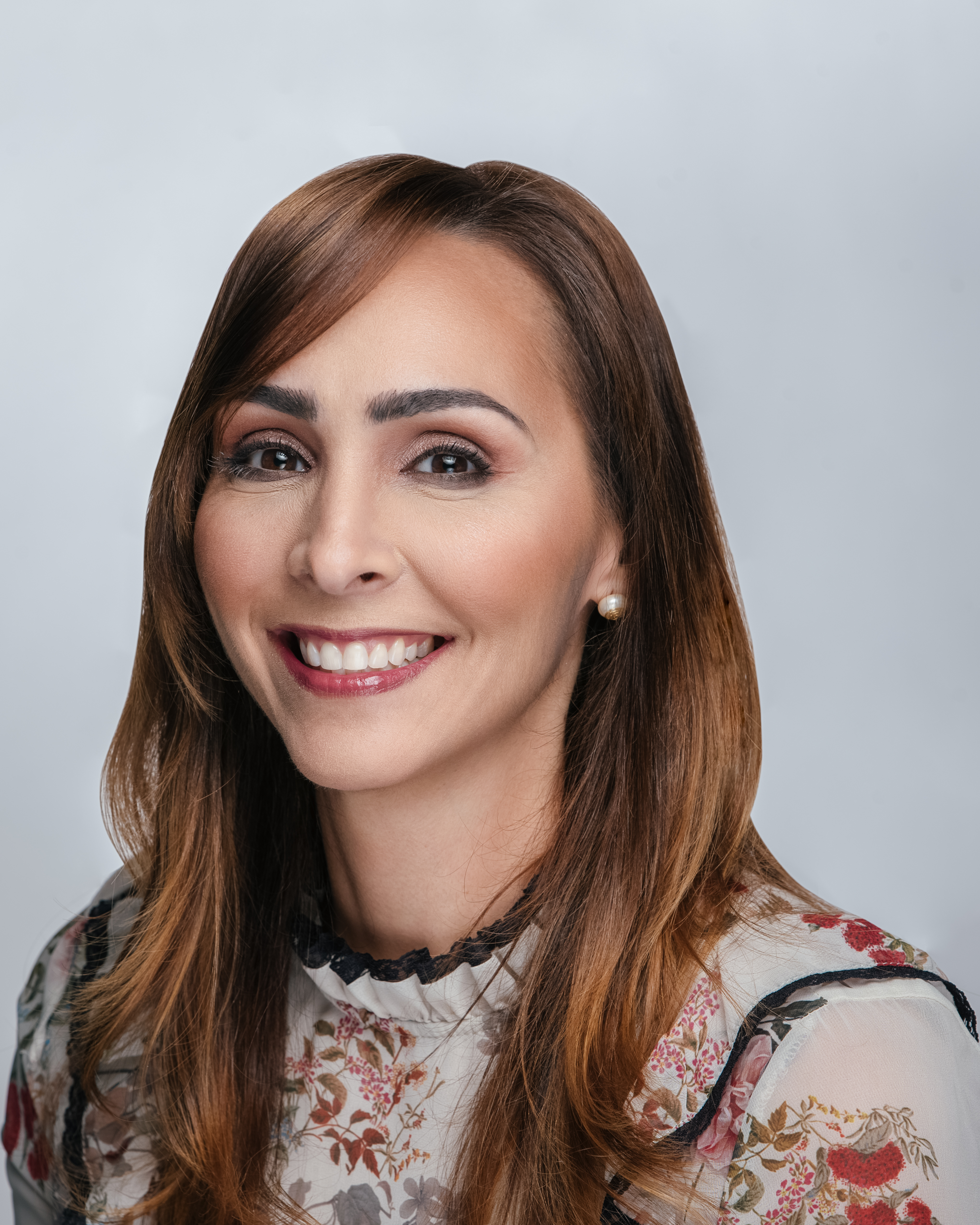 Dr. Dayra María León Garrido
Ophthalmologist retina and vitreous surgeon at clínica de Obstetria y Ginecología, Santo Domingo
Ophthalmologist retina and vitreous surgeon and head of the retina vitreous and macula departament at Instituto Contra la Ceguera por Glaucoma (Incocegla) Santo Domingo
Ophthalmologist retina and vitreous surgeon and founder at Unidad de Diagnóstico Oculares (UDOC) Santo Domingo
Ophthalmologist retina and vitreous surgeon at Eyelite Optica Jamaica, Ophthalmic Suites
Member of AAO (American Academy of Ophthalmology), CMD (Colegio Médico Dominicano) SDO (Sociedad Dominicana de Oftalmología), Sociedad Dominicana de Retina y Vítreo, ASRS (American Society of Retina Surgeons), ICO( International Council of Ophthalmology)
Dr. Dayra León successfully finished her medical degree in Universidad Nacional Pedro Henríquez Ureña with a 3.2 gpa. She always showed interest for ophthalmology and therefore pursued a degree in ophthalmology and a two year fellowship in retina and vitreous surgery in Hospital Dr. Elias Santana where she then became an attending physician and professor for several years. Before finishing her studies she had already performed over 650 eye surgeries and was soon to dedicate the rest of her life to eyesight recovery through surgical procedures. She also participated in the creation of several diagnostic and surgical programs such as the Retinopathy of Prematurity foundation which she is still an active and proud part of.
As God has always been her guide and caretaker Dr. León also decided early in her medical career to help others especially her coworkers through education, therefore providing personal scholarships for different healthcare technicians, medical and nursery programs. She keeps up to date with worldwide ophthalmology by constantly participating in several advanced courses congresses year round.
In her field Dr. León is very well known for being a precise and sharp surgeon that personally improves surgical techniques for better results in all of her patients, she is a very disciplined and unselfish physician mother professor and a humble servant.
Dr. Jeffery L. Zimm, M.D.
College Education
Gannon University, Erie, Pennsylvania, Summa Cum Laude Graduate
Medical School
Loyola University, Stritch School of Medicine, Maywood, Illinois, Doctorate of Medicine, (Graduated in the upper one third of his class)
Internship
Hamot Medical Center, Erie, Pennsylvania
Residency
Loyola University Chicago, Maywood, Illinois
Fellowship (Specialty Training)
Manhattan Eye, Ear and Throat Hospital: Cataract, Corneal and Refractive Surgery
Board Status
Certified American Board of Ophthalmology
Appointments & Offices
Staff Member of Naples Community Hospital
Staff Member of North Collier Hospital
Dr. Miguel A. Lopez M.D.
Cornea Department Head, Hospital Dr. Elias Santana, Santo Domingo, DR.
Education: Universidad Autónoma de Santo Domingo (UASD) Residency: PG-1 General Surgery – Hosp. Dr. Salvador B. Gautier Ophthalmology Residency – Hosp. Dr. Elías Santana. Fellowship: Cornea , External Eye Diseases and Refractive Surgery -Mass. Eye & Ear Infirmary, Harvard Medical School.
Sociedad Dominicana de Oftalmología: Member and President 2004-2005.
American Academy of Ophthalmology (AAO): International member.
American Society of Cataract and Refractive Surgeons (ASCRS): International member.
Pan-American Association of Ophthalmology: Member.
Dr. Frine Salazar
Specialist Ophthalmology and Oculoplastic
Dominican Republic
Contact Information
Address: Suite 7B, 34 Lady Musgrave Road, Kgn 5
Tel: (876) 630-0958; 630-0864; 759-6449
Email: ophthalmicsuites@gmail.com 
Doctors
Dr. Jeffery Zimm
Dr. Miguel Lopez
Dr. Frine Salazar